People often assume BOTOX injections are only used to diminish facial wrinkles, however, BOTOX has made major strides in vision improvement as well. Dr. Jay Rigney Eye Care and Eyewear offers BOTOX injections both to improve eyesight and to reduce those frustrating lines on the upper face and around the eyes. Residents of Owasso, OK and the surrounding area visit Dr. Rigney for safe and effective BOTOX injections for both cosmetic and therapeutic use. BOTOX, also known as botulinum toxin (BTX), is a neurotoxic protein that treats overactive muscles. In the cosmetic industry, it is used to diminish lines and wrinkles along the forehead, between the brows, and to treat Crow's feet. For vision health, Dr. Rigney uses BOTOX to treat a number of conditions, including muscle spasms, eye twitching, crossed eyes, excessive blinking, blurred vision (diplopia), and in some patients, migraines.
BOTOX effectively blocks signals from the underlying nerves to the muscles that make facial expressions and eye movement so that the injected muscles cannot contract. This effect causes wrinkles on the surface to become relaxed and appear softer, but it also helps control spasms and other uncontrolled movements. For this reason, BOTOX is a favorite procedure in the nonsurgical anti-aging industry, as well as for medical professionals. One specific eye problem treated by BOTOX is strabismus. This is a condition that causes the eyes to look inward, or cross-eyed, or even to look outward. This condition can sometimes lead to vision loss, double vision, or trouble with depth perception. BOTOX helps to control eye movement by targeting two distinct muscles, which allows the gaze to stay straight, and work in unison instead of against each other. The same effect from BOTOX helps with uncontrollable eye twitching and excessive blinking.
Reviews
"I've been to Dr. Rigneys twice now and highly recommend him. I get right in and right out, everything runs on time, and he still schedules enough time to meticulously check my eyes. He really takes time to talk to you and get it right. His office and staff are warm and caring. It's a comfortable environment and I have always felt like they are really taking care of me. Choosing glasses with Tim is a fun experience and I feel so confident wearing the glasses he helped me choose. I also really appreciate that after I got my contacts, Dr. Rigney had me come back to check on them to make sure they were working and make any changes if necessary. From the exam to picking up my glasses and contacts Dr. Rigney is the best. 5 ?????"
- S.A. /
Facebook /
Aug 25, 2017
"Excellent experience. Dr. Rigney took the time to understand what I needed help with and provided all the information I needed to best care for my eye sight. Courteous and professional staff and service. Would definitely recommend."
- D.G. /
Google /
Jan 11, 2019
"I have always had poor vision and had made peace with the idea that my vision would never be very good, even with glasses. I saw Dr. Rigney for the first time and he took his time to make sure he got the prescription just right. I picked up my glasses today and broke down in tears as I drove home. Everything was crisp and sharp—even the tiniest letters that were far away. I can really see now! I would be remiss if I didn't add that he has the sweetest receptionist ever. Miss Mary is a gem!"
- K.D. /
Google /
Jan 01, 2019
"Excelente service, doctor Rigney is full of knowledge and explain very well all the test he do . Also is one of the few places that have all the equipment to check your eyes,. I moved to Florida but I came back just to do my yearly checkup with him. You can get your prescription glasses there too."
- Y.T. /
Google /
Dec 14, 2018
"Thorough doctor was very compassionate made time even for a new patient by far one of the best doctors I've ever been to"
- H.S. /
Google /
Oct 19, 2018
Previous
Next
BOTOX injections are administered with care during a procedure that normally takes just a few minutes. No anesthesia is required because a very fine needle is used. Because it is injected into specific muscles, patients experience minimal discomfort. It normally takes about 7 - 10 days for the injections to take their full effect. From a cosmetic standpoint, lines and wrinkles will appear smooth and soft. From a medical standpoint where vision is concerned, when the muscles under the surface become stable, many of the symptoms being to ease. Over time, roughly around 3 - 4 months, BOTOX does begin to wear off. Many of Dr. Rigney's patients return for new injections throughout the year to keep their results fresh, and to prevent frustrating symptoms from returning.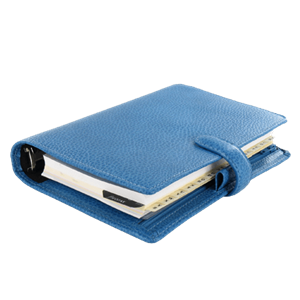 Are you considering cosmetic or therapeutic Botox injections? Please contact Dr. Rigney Eye Care and Eyewear at 539-302-9511 for a full eye examination and review of your medical history.
Related Procedures