Dr. Rigney Eye Care and Eyewear has been providing dry eye treatment to patients in and around Owasso, OK for more than 30 years. Dry eye is a condition in which a person does not have enough tear production to nourish and lubricate the eye. Tears are a necessary function for providing clear vision and maintaining the health of the eye, especially on the front surface. Dry eye is most common among older adults and actually affects millions of men and women each year.
Dr. Rigney continues to invest in the latest and greatest technology to better serve the residents in and around Owasso. His commitment to providing quality eye care has helped build the largest practice in Owasso, OK.
Dry eyes are a result of a person's inability to make enough natural tears on their own. Besides general discomfort, those who suffer from dry can experience:
Itchy eyes
Red eyes
Blurred vision
Lack of tear production
Overall eye dryness, lack of blinking
During the initial examination, Dr. Rigney will evaluate the patient's eyes and tears to determine factors such as:
The volume of tears produced
The quality of the tears
How quickly tears can be made naturally
How long it takes tears to dry
During the examination, with each blink of the eyelids, visible tears should be seen spreading evenly across the surface of the cornea. When this occurs, lubrication of the front of the eye occurs, which helps reduce infection, as well as keep the eyes clean by washing away foreign matters. Patients with dry eyes will show lack of tears, areas of dryness on the cornea, redness, irritation, and drainage that is not in balance.
Reviews
"I've been to Dr. Rigneys twice now and highly recommend him. I get right in and right out, everything runs on time, and he still schedules enough time to meticulously check my eyes. He really takes time to talk to you and get it right. His office and staff are warm and caring. It's a comfortable environment and I have always felt like they are really taking care of me. Choosing glasses with Tim is a fun experience and I feel so confident wearing the glasses he helped me choose. I also really appreciate that after I got my contacts, Dr. Rigney had me come back to check on them to make sure they were working and make any changes if necessary. From the exam to picking up my glasses and contacts Dr. Rigney is the best. 5 ?????"
- S.A. /
Facebook /
Aug 25, 2017
"Excellent experience. Dr. Rigney took the time to understand what I needed help with and provided all the information I needed to best care for my eye sight. Courteous and professional staff and service. Would definitely recommend."
- D.G. /
Google /
Jan 11, 2019
"I have always had poor vision and had made peace with the idea that my vision would never be very good, even with glasses. I saw Dr. Rigney for the first time and he took his time to make sure he got the prescription just right. I picked up my glasses today and broke down in tears as I drove home. Everything was crisp and sharp—even the tiniest letters that were far away. I can really see now! I would be remiss if I didn't add that he has the sweetest receptionist ever. Miss Mary is a gem!"
- K.D. /
Google /
Jan 01, 2019
"Excelente service, doctor Rigney is full of knowledge and explain very well all the test he do . Also is one of the few places that have all the equipment to check your eyes,. I moved to Florida but I came back just to do my yearly checkup with him. You can get your prescription glasses there too."
- Y.T. /
Google /
Dec 14, 2018
"Thorough doctor was very compassionate made time even for a new patient by far one of the best doctors I've ever been to"
- H.S. /
Google /
Oct 19, 2018
Previous
Next
In order to bring his patients relief, Dr. Rigney and his staff strive to obtain as much information as possible. As a result, they may administer several tests for dry eye, such as:
The Schirmer Test – With this test, an anesthetic is applied to numb the area surrounding the eye. Thin strips of paper are placed in the corners of the eye and the patient is asked to close their eye. The paper collects any moisture that is created and the moisture is carefully measured. If moisture takes too long to accumulate, the patient is having difficulty making tears.
Epithelial Staining – The patient will receive and administer special eye drops that help Dr. Rigney see how quickly the patient's tears dry. This test can also reveal damage to the surface of the eyes as the dye hugs any damaged cells on the eye's surface. The test also highlights cells that do not have a protective layer.
Meibomian Gland Evaluation – The eyelids should have tiny oil glands called Meibomian glands that line the edges of the patient's eyelids. When the patient's eyelids are closed, these glands should touch each other. In this test, the doctor will press on the eyelids to see if oil is emitted. This can often be the cause of dry eye.
Dr. Rigney offers his patients the latest technology including MiboFlow, a therapeutic device specifically designed to treat dry eye. MiboFlow uses a heat pump that liquefies blocked secretions and improves meibomian glandular function.
In addition to MicoFlow, Dr. Rigney may recommend many other solutions. One of the more popular approaches to treating dry eyes includes adding tears using drugstore and over-the-counter artificial tear solutions. In addition, there are medications and eye drops that can be used to help treat redness and inflammation. For patients who are able to produce tears, we will recommend for them to conserve them. Meaning, keep the natural tears in the eyes as long as possible to help diminish the symptoms of dry eyes. This can be accomplished by blocking the tear ducts, which is how tears are normally drained. This is done with silicone or gel-like plugs provided by our office.
At-Home Dry Eye Remedies:
There are also things patients can do at home using self care protocals to help reduce dry eye discomfort and overall symptoms.
Remember to blink regularly
Wear sunglasses outdoors, especially ones that expand outward to help prevent wind from reaching the eyes
Increase the humidity at home and work
Nutritional supplements that contain essential fatty acids
Drinking plenty of water throughout the day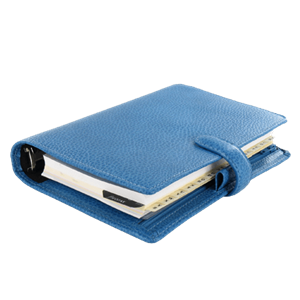 Visitors to Dr. Rigney Eye Care and Eyewear in Owasso, OK can expect unparalleled care and treatment. Dry eye is one of the most common eye conditions, but it doesn't have to be a setback or get in the way of everyday activities. If you suffer from dry eye or any other eye condition, call Dr. Rigney Eye Care and Eyewear today to schedule your eye examination and consultation for more information.
Related Procedures