Glaucoma is an eye disease that affects about millions of people in the United States, commonly occurring in the elderyly, but more often in older women. This serious eye condition is often inherited and can cause irreversible damage to the eye's optic nerve, which sends visual images to the brain. Often, Glaucoma does not set in until later in life, but it can be diagnosed much sooner once initial symptoms begin. Unfortunately, many glaucoma sufferers receive no early warnings and may not experience any initial pain or discomfort, but only minor and subtle symptoms. This is why routine eye examinations are so important. Because glaucoma is an eye condition that must be managed, Owasso, OK board-certified Ophthalmologist, Dr. Jay Rigney, follows his patients every step of the way to protect and help prevent additional vision loss. With advanced diagnostic technologies, Dr. Rigney will accurately diagnose the stage of glaucoma and create a custom treatment plan so that moving forward, treatment can begin.
The eye circulates a fluid known as aqueous humor. When the mesh-like channel that helps the circulation is blocked, the liquid starts to mass, and pressure, known as intraocular pressure, begins to mount in the eye. For many patients, this pressure is painful. When intraocular pressure rises, it can damage the optic nerve. If the blockage is not cleared and the damage to the nerve is not treated, loss of vision is possible. Scientists do not know what causes the blockage, but genetics are believed to be a factor in most cases. Other conditions, such as diabetes, blocked blood vessels, inflammatory eye conditions, or previous eye injuries can also cause glaucoma.
Reviews
"I've been to Dr. Rigneys twice now and highly recommend him. I get right in and right out, everything runs on time, and he still schedules enough time to meticulously check my eyes. He really takes time to talk to you and get it right. His office and staff are warm and caring. It's a comfortable environment and I have always felt like they are really taking care of me. Choosing glasses with Tim is a fun experience and I feel so confident wearing the glasses he helped me choose. I also really appreciate that after I got my contacts, Dr. Rigney had me come back to check on them to make sure they were working and make any changes if necessary. From the exam to picking up my glasses and contacts Dr. Rigney is the best. 5 ?????"
- S.A. /
Facebook /
Aug 25, 2017
"Dr Rigney rake very good care of his paitients. I would like to thank him for taking care of me and my wife. He takes time to make sure you are happy with his service. I would recommend Dr Rigney for all of your eye care. His staff is also very helpful. Thanks for everything."
- M.B. /
Google /
Feb 22, 2019
"Dr. Rigney has been my optometrist for 25 years. He has managed my vision changes(glasses, cataract lens replacement, contact lenses) through those years with professionalism and thoroughness. Not once have I felt pressured by hurry or impatience. His staff has always treated me with respect and does their utmost to make sure my vision needs are well-met and at the most compliance with my insurance provisions. I would recommend him, and his staff, to anyone for vision care and surgery follow-up."
- J.M. /
Google /
Feb 14, 2019
"I was VERY pleased with Dr. Rigney and his staff. Dr. Rigney was very professional and took an amazing amount of time to explain things and go answer my questions. He was very thorough and informative. It's obvious he cares about his patients and wants the best for them. The staff was absolutely fantastic and took their time as well. Very friendly and helpful."
- A.B. /
Google /
Feb 13, 2019
"I recently moved to Owasso and needed to get a vision exam which my insurance covers. I have been struggling with tension headaches for the past few months causing severe dizziness and a lower quality of daily life. Dr. Rigney and his staff were extremely welcoming. If anything, Dr. Rigney takes more than ample time to explain his findings so that you leave his office with an understanding of your diagnosis. I have 20/20 vision, however, through testing it was found that my eyes were straining extremely hard to get to that level of focus for the good vision. Therefore, potentially causing the headaches. Dr. Rigney explained this very thoroughly to me. In fact, Dr. Rigney offered a me the opportunity to try a contact with my prescription for one day at NO COST to make sure it was going to help before having me purchase glasses which are relatively expensive. It was learned that readers with a +1.00 setting would do the same as an extremely expensive pair of glasses. THIS WAS AT DR. RIGNEY'S SUGGESTION. This further ensured me that DR. Rigney had great ethics and morals. Instead of selling me a pair of high dollar glasses, he recommended the readers because he felt they would do just as good in getting my eyes to relax as would an expensive pair from his office. I highly recommend Dr. Rigney for any of your eye care needs!!"
- T.T. /
Google /
Jan 25, 2019
Previous
Next
Primary open-angle glaucoma (POAG) and angled-closure glaucoma (ACG) are the two common types of glaucoma. About 90% percent of all glaucoma sufferers, or about 4 million Americans, suffer from POAG. Symptoms for POAG develop slowly, so early detection is possible. Many sufferers live with this type of glaucoma for long periods of time before the condition becomes debilitating. ACG is caused by hindered drainage and the symptoms are more easily noticeable. ACG develops faster than POAG and requires immediate attention. Common symptoms of glaucoma include:
Blurred vision
Rainbow colored circles or halos around bright lights
Severe eye and head pain
Redness in the eye
Nausea or vomiting
Sudden loss of vision
Dr. Rigney's glaucoma treatment plans are established based upon the type of glaucoma that is diagnosed, as well as the progression of the disease.
Because a loss of vison due to glaucoma is irreversible, the diagnosis of this disease can be quite unsettling. Dr. Rigney has experience working with patients through various phases. The goal during an eye examination where glaucoma is suspect, is to detect the condition and provide treatment to preserve the patient's vision before the optic nerve deteriorates. With early detection in an eye exam, successful preventive treatment or surgery can protect the patient's vision. There are a few treatment options, including eye drops, laser surgery, or microsurgery. For some patients, prescription eye drops are effective. Over time, additional treatments may be necessary. If laser surgery is required, the eye specialist will attempt to open the blocked canals. If microsurgery or a trabeculectomy is the best course of action, Dr. Rigney will clear the blockage and create a new channel so aqueous humor can circulate freely and the patient's vision preserved. If untreated, glaucoma can lead to blindness. This is a risk that can be avoided with regular eye exams and follow-up consultations, as well as on-going management based on your specific treatment plan.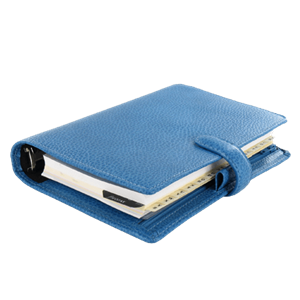 As we age, glaucoma presents a greater risk. For patients with a family history of glaucoma or who suffer diseases that can contribute to the condition, regular eye exams are the best defense. A thorough eye exam takes about one hour. Take that important first step in preserving your vision and contact Dr. Rigney to schedule your eye exam. If your family has a history of glaucoma, it is imperative that you receive regular check-ups.
Related Procedures