What is Macular Degeneration?
Board-certified Owasso, OK Ophthalmologist, Dr. Jay Rigney, diagnoses and works with patients who have macular degeneration. This is an incurable eye disease that is one of the leading causes of vision loss in America and occurs when the central area of the retina, known as the macula, begins to deteriorate. This area of the retina is what allows for central vision, which is needed to control our ability to read, drive, decipher colors, and see details with clear vision. Using advanced vision technology, Dr. Rigney is able to properly diagnose and help manage this debilitating disease for our Owasso area patients.
While this disease is widespread, it is not conclusively known as to what causes it. In most cases, however, it is age related and can be factored with genetics, age, and smoking. In fact, research studies have been noted to show that smoking can almost double the risk for this eye disease. Researchers continue to work hard to understand what causes the cells of the macula to deteriorate, and in recent years, more information has become readily available.
There are two distinct types of macular degeneration, known as wet and dry. While there is a possibility of a viable treatment plan for wet macular degeneration, most patients are diagnosed with the dry, incurable form.
Dry Form – Dry form macular degeneration occurs when yellow deposits known as drusen are present in the macula. Small drusen are not immediately noticeable and do not cause significant vision loss. However, as they grow and increase in volume, the sufferer's vision is likely to dim and distort. Dry form macular degeneration can cause blind spots in the center of a person's vision.
Wet Form – When abnormal blood vessels grow in the choroid beneath the macula, the individual is likely to be suffering wet form macular degeneration. This condition is also called choroidal neovascularization. The blood vessels distort vision by making straight lines look wavy and creating a blind spot in the central vision. Over time, untreated blood vessels can form a scar that causes permanent loss of central vision.
Only 10% of macular degeneration sufferers have wet form. Unfortunately, this group comprises the majority of patients who experience severe vision loss. Anyone suffering macular degeneration needs continuous monitoring of their eyesight.
Reviews
"I've been to Dr. Rigneys twice now and highly recommend him. I get right in and right out, everything runs on time, and he still schedules enough time to meticulously check my eyes. He really takes time to talk to you and get it right. His office and staff are warm and caring. It's a comfortable environment and I have always felt like they are really taking care of me. Choosing glasses with Tim is a fun experience and I feel so confident wearing the glasses he helped me choose. I also really appreciate that after I got my contacts, Dr. Rigney had me come back to check on them to make sure they were working and make any changes if necessary. From the exam to picking up my glasses and contacts Dr. Rigney is the best. 5 ?????"
- S.A. /
Facebook /
Aug 25, 2017
"Excellent experience. Dr. Rigney took the time to understand what I needed help with and provided all the information I needed to best care for my eye sight. Courteous and professional staff and service. Would definitely recommend."
- D.G. /
Google /
Jan 11, 2019
"I have always had poor vision and had made peace with the idea that my vision would never be very good, even with glasses. I saw Dr. Rigney for the first time and he took his time to make sure he got the prescription just right. I picked up my glasses today and broke down in tears as I drove home. Everything was crisp and sharp—even the tiniest letters that were far away. I can really see now! I would be remiss if I didn't add that he has the sweetest receptionist ever. Miss Mary is a gem!"
- K.D. /
Google /
Jan 01, 2019
"Excelente service, doctor Rigney is full of knowledge and explain very well all the test he do . Also is one of the few places that have all the equipment to check your eyes,. I moved to Florida but I came back just to do my yearly checkup with him. You can get your prescription glasses there too."
- Y.T. /
Google /
Dec 14, 2018
"Thorough doctor was very compassionate made time even for a new patient by far one of the best doctors I've ever been to"
- H.S. /
Google /
Oct 19, 2018
Previous
Next
To diagnose macular degeneration, there are 2 prominent tests for retinal disease:
Fluorescein angiography: This is a medical test in which a special, fluorescent dye is injected into the bloodstream. As the dye moves its way through the bloodstream, it highlights the blood vessels in the back of the eye. The eye is then photographed for diagnostic purposes to detect retinal disorders.
Optical coherence tomography (OCT): This is an ophthalmology imaging technique using light to capture high-resolution, 3-D images of the back of the eye.
While there is no cure for dry macular degeneration, age related eye vitamins may be taken and useful for select subgroups of both wet and dry macular degeneration. There are medical treatments for wet macular degeneration with anti-VEGF medications, but there is no cure. Intraocular injections, such as Avastin, Lucentis and Eylea, may also be used to help chemically shrink or reduce abnormal blood vessels to improve central vision. These treatments have to be repeated for many months. The earlier the patient starts treatment for macular degeneration, the better the prognosis.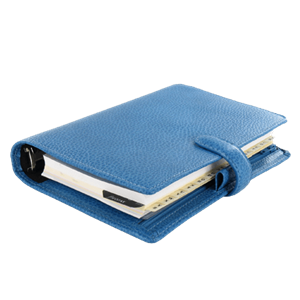 If you are in need of an eye doctor who understands macular degeneration, Owasso, OK Ophthalmologist, Dr. Jay Rigney, is able to use state-of-the-art equipment to diagnosis this disease. Please call and schedule your testing today with our welcoming front office staff members.
Related Procedures