Routine eye examinations are an integral part of pediatric eye care. The American Academy of Ophthalmology, the American Association for Pediatric Ophthalmology, and Strabismus all recommend timely screening of children to better detect eye problems. Good vision requires equal contribution from both eyes. In children, when there is not an equal contribution, a condition known as amblyopia, or "lazy eye" can occur. This condition can be easily diagnosed and successfully treated. Other conditions, such as sight and vision problems can also be detected early. Kids from age 5 and up should include a routine eye examination as part of their health care visits. If any warning signs develop in between appointments, parents should not hesitate to contact Dr. Jay Rigney Eye Care and Eyewear of Owasso, OK to schedule a pediatric eye exam.
In Oklahoma, children should have an eye exam prior to beginning school. This should occur even if the pediatrician does not see warning signs of a potential vision problem. The Optometrist Network lists the following symptoms that suggest children may have vision problems:
Poor school performance
Not wanting to go to school
Difficulty paying attention
Difficulty when reading and writing
Trouble seeing information on the chalk board
Blurry or double vision
Headaches or eye pain
Taking longer than normal to complete homework
If the child's parents have histories of vision problems, it may be necessary to have more than one eye exam per year.
Reviews
"I've been to Dr. Rigneys twice now and highly recommend him. I get right in and right out, everything runs on time, and he still schedules enough time to meticulously check my eyes. He really takes time to talk to you and get it right. His office and staff are warm and caring. It's a comfortable environment and I have always felt like they are really taking care of me. Choosing glasses with Tim is a fun experience and I feel so confident wearing the glasses he helped me choose. I also really appreciate that after I got my contacts, Dr. Rigney had me come back to check on them to make sure they were working and make any changes if necessary. From the exam to picking up my glasses and contacts Dr. Rigney is the best. 5 ?????"
- S.A. /
Facebook /
Aug 25, 2017
"Dr Rigney rake very good care of his paitients. I would like to thank him for taking care of me and my wife. He takes time to make sure you are happy with his service. I would recommend Dr Rigney for all of your eye care. His staff is also very helpful. Thanks for everything."
- M.B. /
Google /
Feb 22, 2019
"Dr. Rigney has been my optometrist for 25 years. He has managed my vision changes(glasses, cataract lens replacement, contact lenses) through those years with professionalism and thoroughness. Not once have I felt pressured by hurry or impatience. His staff has always treated me with respect and does their utmost to make sure my vision needs are well-met and at the most compliance with my insurance provisions. I would recommend him, and his staff, to anyone for vision care and surgery follow-up."
- J.M. /
Google /
Feb 14, 2019
"I was VERY pleased with Dr. Rigney and his staff. Dr. Rigney was very professional and took an amazing amount of time to explain things and go answer my questions. He was very thorough and informative. It's obvious he cares about his patients and wants the best for them. The staff was absolutely fantastic and took their time as well. Very friendly and helpful."
- A.B. /
Google /
Feb 13, 2019
"I recently moved to Owasso and needed to get a vision exam which my insurance covers. I have been struggling with tension headaches for the past few months causing severe dizziness and a lower quality of daily life. Dr. Rigney and his staff were extremely welcoming. If anything, Dr. Rigney takes more than ample time to explain his findings so that you leave his office with an understanding of your diagnosis. I have 20/20 vision, however, through testing it was found that my eyes were straining extremely hard to get to that level of focus for the good vision. Therefore, potentially causing the headaches. Dr. Rigney explained this very thoroughly to me. In fact, Dr. Rigney offered a me the opportunity to try a contact with my prescription for one day at NO COST to make sure it was going to help before having me purchase glasses which are relatively expensive. It was learned that readers with a +1.00 setting would do the same as an extremely expensive pair of glasses. THIS WAS AT DR. RIGNEY'S SUGGESTION. This further ensured me that DR. Rigney had great ethics and morals. Instead of selling me a pair of high dollar glasses, he recommended the readers because he felt they would do just as good in getting my eyes to relax as would an expensive pair from his office. I highly recommend Dr. Rigney for any of your eye care needs!!"
- T.T. /
Google /
Jan 25, 2019
Previous
Next
Pediatric eye care exams can include any of the following tests:
Inspection of the Eye – The optometrist will inspect the eyes and eyelids and test various muscle movements. The pupils will also be checked and the reflection of light from the back of the eye will also be evaluated.
Corneal Light Reflex Test – The optometrist will use a small flashlight to look at an area from the front of the eye or cornea where light is reflected. Ideally, the light should be in sharp focus and centered on both pupils. The test result is abnormal if the corneal light reflex isn't crisp.
Cover Test – This test determines if the eyes are misaligned. While the child is looking into a bright light, the optometrist covers one eye at a time and looks for a shift in the eyes.
Acuity Test – Age appropriate visual acuity testing uses an eye chart and the child reads lines of characters. Each eye will be tested separately.
Parents can be very helpful in pediatric eye care and testing. Parents may be asked a series of questions, including:
Does it seem like your child can see well?
Does your child struggle to focus, or hold books or other objects close to his or her face?
Do your child's eyes seem to cross or drift?
Do your child's eyes seem unusual in any way?
Have you noticed your child's eyelids drooping?
Has your child ever had an eye injury?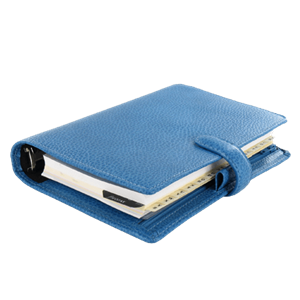 For more than 30 years, Dr. Rigney has been assisting families all over Owasso, OK. If your child needs glasses, Dr. Rigney has an on-site lab that is ready to fill orders, often on the spot. If you reside in or around Owasso OK, Dr. Rigney Eye Care and Eyewear is the place to go for pediatric eye care.