Contact Lenses and Eyeglasses
Dr. Jay Rigney Eye Care and Eyewear proudly offers one of the most respected and largest inventories of contact lenses and glasses in Owasso, OK. A visit to our optical clinic starts with a proper diagnosis so that the correct vision prescription can be tailored. With the latest vision technology and an on-site optical laboratory, Dr. Rigney can offer one-hour prescriptions, as well as an inventory of over 1,000 eyeglass frames and numerous types of contact lenses. For patients who need same-day lenses, we are able to produce these on-site and during the same day. Dr. Rigney and his trained staff are here to help you obtain the correct diagnosis and prescription, and are happy to help you choose the right frames or contact lenses to ensure a proper fit and look, as well as improve the overall health of your sight.
Advantages of Contact Lenses
After a thorough eye examination by Dr. Rigney, he will discuss if contact lenses are the appropriate solution for your vision needs. Contacts are a great way to see the world clearly, without wearing glasses. The world of contact lenses is always improving. Technology has made many new-age types of contact lenses available to the public, including:
Daily wear contact lenses
Daily disposable contact lenses
Bifocal contact lenses
Astigmatism contact lenses
Multifocal contact lenses
Basic lenses
HD contact lenses
Even more intriguing, are now developed with an advanced engineered design that results in a more comfortable fit, with 9 out of every 10 contact lens users reporting no discomfort.
For those who may not be ready to wear contact lenses, Dr. Rigney will assist in fitting our patients for the proper eyeglasses. Similar to contact lenses, eyeglasses have a number of advantages:
Eyeglasses are less expensive than contact lenses
Eyeglasses do not exacerbate dry or sensitive eyes as contacts can do
Contacts can fall out and get lost, whereas glasses stay put on the face
Eyeglass frames require less maintenance or special cleaning products
Glasses protect the eyes from a host of environmental elements.
Contact Lenses and Glasses Reviews
"Dr. Rigney is extremely thorough in his eye exam. He includes services like checking the tear film of your eye and checking under your eyelid for build up or issues from wearing contacts that you would never be able to feel. He also let me know that when I'm ready for it he has really technologically advanced contacts that can help with reading without having to wear readers and give better vision when driving at night! Highly recommend him for contact lenses!"
- D.B. /
Google /
Apr 01, 2017
"Dr. Rigney is an excellent ophthalmologist! I have a rare eye condition that I have to have a specialist also. I needed a new pair of glasses this isn't my first time at Dr Rigney's office, I will always get my glasses there. His staff is excellent especially Tim. Tim has the most knowledge I've ever seen in all the things he does to help the patients. Thank you all very much!"
- K.H. /
Facebook /
Apr 29, 2018
"Dr. Rigney has been my optometrist for 25 years. He has managed my vision changes(glasses, cataract lens replacement, contact lenses) through those years with professionalism and thoroughness. Not once have I felt pressured by hurry or impatience. His staff has always treated me with respect and does their utmost to make sure my vision needs are well-met and at the most compliance with my insurance provisions. I would recommend him, and his staff, to anyone for vision care and surgery follow-up."
- J.M. /
Google /
Feb 14, 2019
"Dr Rigney has been excellent in managing my glaucoma! They fix my glasses I got from there for free anytime I need a new screw or adjustment 🙏♥️"
- J.J. /
Facebook /
Sep 25, 2019
"Dr Rigney is extremely knowledgeable! He is very caring and takes time to explain your inner eye health care in detail . He has a lab on site and can do same day glasses. Stephanie wipes all of the chin rests, forehead rests , and Implements with a sterilizing spray or wipe. Her hands were raw from cleaning the equipment and machines the day I went it to see her. My RX is perfect thank you to the EyeCare Eyewear staff and Dr Rigney. You are gifted at what you do."
- Anonymous /
Healthgrades /
Mar 15, 2020
Previous
Next
Dr. Rigney Eye Care & Eyewear is known around the state of Oklahoma as one of the largest optical centers. Located in the heart of Owasso, we carry quality eyewear that is designed to stand the test of time. Our philosophy is that while less expensive glasses may save you money in the short-run, they could end up costing you more in the future. Therefore, we take great time and consideration into helping you find the right pair of glasses or the right lens fit. We help you stay within budget and see clearly. We also pride ourselves on PATIENCE in training contact lens insertion and removal whether you're 7 or 77. We stock thousands of contact lens prescriptions and almost always can have you seeing clearly through contact lenses during the same day. Whether it's glasses or contact lenses, Dr. Jay Rigney has a solution for your specific vision needs.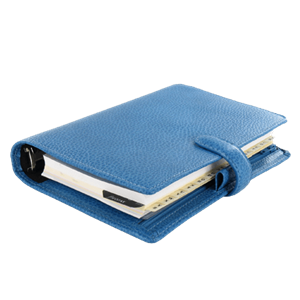 Learn About Rigney Optical
Eye exams for glasses or contact lenses are performed in our examination room at Dr. Jay Rigney's Eye Care and Eyewear facility in Owasso, OK. For patients who desire contact lenses, additional testing may be needed. If you struggle to see clearly when reading or driving, or at night for that matter, we encourage you to call our office and schedule a consultation and examination. Call today and speak to one of our Owasso Eye Care Professionals (ECP).