The human eye is a complex organ that we all too often take for granted. Imagine life without your vision, or with dimmed or dull vision. Many aspects of life, such as driving, cooking, or even reading a menu at your favorite restaurant, can become more difficult for people whose vision has been affected by an eye condition. For more than 30 years, Dr. Rigney Eye Care and Eyewear has provided outstanding eye care for residents of Owasso, OK. Dr. Rigney uses the most advanced vision technology, including Optomap Ultra-Widefield Retinal Imaging, MPOD testing for Macular Degeneration, and Optical Coherence Tomography (OCT) imaging for Glaucoma, to ensure all eye conditions are properly diagnosed and the most appropriate treatment and remedies are prescribed. Having on-going, routine eye examinations is important to help catch certain conditions and diseases early, and/or to improve your overall vision with glasses, contacts, or laser vision correction surgery.
When our vision is clear, it is easy to assume our eyes are healthy and will stay that way. But, the eye is regularly exposed to injury and diseases, such as diabetes, allergies, and viral and bacterial infections that can negatively impact our vision. In addition, as we age, the eyes naturally change. Certain conditions can develop over time, such as cataracts, glaucoma, and retina diseases, in addition to age-related vision loss. In many situations, early diagnosis is the key to successful treatment or on-going management. Dr. Rigney recommends regular eye examinations and regular eye check-ups for early detection of eye conditions and diseases.
Reviews
"I've been to Dr. Rigneys twice now and highly recommend him. I get right in and right out, everything runs on time, and he still schedules enough time to meticulously check my eyes. He really takes time to talk to you and get it right. His office and staff are warm and caring. It's a comfortable environment and I have always felt like they are really taking care of me. Choosing glasses with Tim is a fun experience and I feel so confident wearing the glasses he helped me choose. I also really appreciate that after I got my contacts, Dr. Rigney had me come back to check on them to make sure they were working and make any changes if necessary. From the exam to picking up my glasses and contacts Dr. Rigney is the best. 5 ?????"
- S.A. /
Facebook /
Aug 25, 2017
"Dr. Rigney is amazing! My niece was there for her annual visit....he did her eye scans and noticed something and wanted her to get an MRI....he continued to research and consult after her appointment and then said it needed to be emergency....not only did he help make this happen, he repeatedly checked in on Addison while she was in the hospital, as well as with physicians involved....and he has continued to do so!!! (she was diagnosed with pseudotumor cerebri) he has been such a blessing and we feel the only one out of all involved who genuinely seems concerned with Addison's health and recovery! He continues to monitor her and keep in touch and update everyone else involved!! (His staff is great too) we were happy with them before but the above and beyond care has blown us away and we are forever grateful! We highly recommend Dr. Rigney!"
- A.T. /
Google /
Jun 14, 2019
"I have been a patient of Dr. Rigney's for over 20 years. I highly recommend his services. Dr. Rigney and Tim have both taken the time to thoroughly explain any question I have had. They have gone out of their way to help me get replacement glasses when I had trouble with the frames that I had chosen. Over the past 20+ years I have been completely satisfied."
- G.W. /
Facebook /
May 29, 2019
"My husband and I drive 30 plus miles to see Dr. Rigney. He and his staff are so friendly, welcoming, and professional! I have had many eye doctors in the past...Dr. Rigney is probably the best!!"
- R.T. /
Yelp /
May 02, 2019
"Excellent doctor with unmatched knowledge! I've never had a doctor explain everything in such detail and have patience to answer all my questions to dig deeper into why I'm experiencing problems. Doc is very thorough and the staff friendly and wonderful at every turn of the road!"
- J.S. /
Google /
Apr 25, 2019
Previous
Next
There are countless eye conditions that can be treated if caught early. Some conditions and diseases do not have a formal cure, however, they can be managed for years before the condition advances. If you begin to have unusual symptoms, such as itchy eyes, dry eyes, or irritation, if you have trouble seeing during certain activities, or if you start losing vision, an eye exam is necessary. Using advanced technology, Dr. Rigney will be able to pinpoint exactly what is occurring and determine the best treatment plan.
Listed below, are many of the eye conditions, diseases, and infections Dr. Rigney is able to diagnose, and in many cases, treat:
Amblyopia (lazy eye)
Astigmatism (abnormal curvature of the cornea)
Blepharitis (eyelid inflammation)
Cataracts (clouding of the lens)
Conjunctivitis (pink eye)
Contact lens irritation
Diabetic retinopathy, diabetic eye pathology (monitoring and management)
Double vision
Droopy eyelids (usually cosmetic by nature due to excess skin)
Dry eye
Eye infections, allergies, and minor injuries
Eye pain and irritation
Eyelid & eyelash problems
Floaters and flashes (often associated with the retina)
Glaucoma
Hyperopia (farsightedness)
Long sightedness
Macular degeneration
Myopia (nearsightedness)
Ocular migraines
Presbyopia (blurred vision; inability to focus on close objects)
Short sightedness
Strabismus (crossed eyes)
Sty (infection of oil gland)
Sudden blindness
Tunnel vision
Uveitis (inflammation of the eye's middle layer)
Watery eyes
Advanced Vision Technology
Optomap Ultra-Widefield Retinal Imaging
Dr. Rigney utilizes Optomap Ultra-Widefield Imaging to provide a comfortable examination of the retina where early signs of eye conditions, diseases, and even medical conditions like stroke, heart disease, hypertension, and diabetes can be identified. This amazing technology can show early signs of diseases that exist in the periphery of the retina that used to go undetected for long periods of time.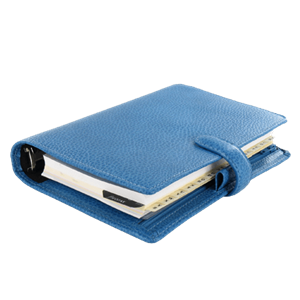 For more than 30 years, residents of Owasso and the surrounding area have been visiting Dr. Rigney Eye Care and Eye Wear, the largest eye care center in the region, for routine exams and check-ups. Dr. Rigney maintains a large inventory of state-of-the-art eye glasses and contact lenses, and the welcoming staff is eager to answer any questions. Call Dr. Rigney at 539-302-9511 today to schedule an appointment.
Related Procedures